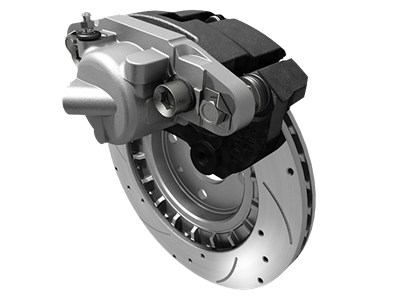 Brake Service
You may benefit from quality brake services for your Jaguar at a wonderful price when you put the current promotions and specials offered by Jaguar Southwest Houston to work for you.
Benefits of Brake Service
A critical component of your Jaguar vehicle's performance capabilities is the braking system. The brakes are comprised of brake fluids, a fluid line, rotors, brake pads, lining and more. Each one of these features requires some type of care and maintenance for longevity and to potentially catch and correct small issues before they turn into serious and even dangerous ones. Jaguar Southwest Houston offers exceptional maintenance services on brake systems for all model years of Jaguar cars and SUVs. Remember that signs of damage to the braking system should receive prompt attention. These signs may include the vehicle taking longer than usual to slow down and stop, a grinding feeling when you apply pressure to the brake pedal and unusual sounds when braking. Keeping your brake system properly maintained at all times is essential to your experience on the road, and you can count on our team at Jaguar Southwest Houston to perform stellar work for all repair and maintenance services needed.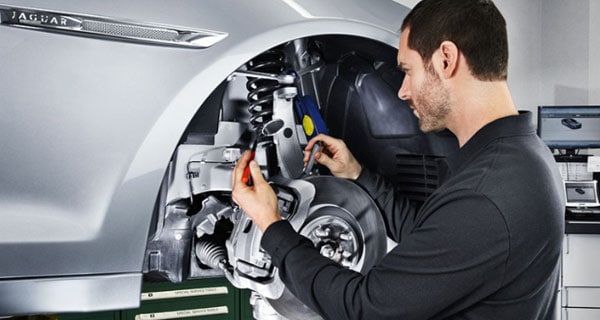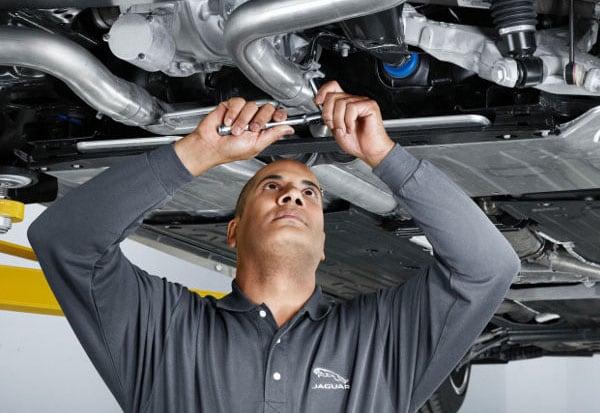 Customer Reviews
Jaguar Southwest Houston
10150 Southwest Fwy, Houston, TX 77074
Serving
Houston

,

Sugar Land

&

Pearland

Throughout the entire Houston metro area, you may find dozens of auto service centers that offer brake system services for your vehicle. Some of these are general auto service centers, and others are service centers that specialize in brakes. While there are numerous service providers to turn to for work on your vehicle, your braking system's importance cannot be overlooked. You need quality results for each service that is completed on your Jaguar vehicle's brake system, and this is why you need to bring your car or SUV to the service center at Jaguar Southwest Houston. We understand your desire to have only trusted, skilled mechanics service your vehicle. We want to ensure that you love your experiences with our service department, including the friendly service that we provide to you and the quality of work that we complete for you. Our service department team at Jaguar Southwest Houston is comprised only of certified technicians. These are true professionals who have received exceptional training and who have robust experience. This includes with brake systems as well as with all other aspects of the vehicle's powertrain, mechanical features and more. Through the Jaguar service center, you can also schedule service for any other vehicles that you own.
Southwest Houston Brake Service
The quality of the supplies and parts used on your Jaguar vehicle's brake system services is just as important as the skills and training of our certified team. You cannot produce exceptional results for customers unless both of these factors are in place. To ensure the quality of the supplies and parts that we use, only OEM products are used by our team. For brake services and other auto services, these are parts that have been manufactured by the original producer of the parts currently in your Jaguar. Whether you are looking for a trusted service provider for Jaguar brake services or you have any other type of automotive need, you can count on our team at the Jaguar Southwest Houston service center to deliver the results that you desire. Make your appointment with us by calling the office today.