Alignment Service
Jaguar Southwest Houston offers a full alignment service to help keep your vehicle at its optimal driving level.
Benefits of Alignment Service
There are many benefits to having accurately aligned wheels. First, they promote fuel efficiency when they work in unison as all tire contact points are operating as designed. Your engine won't have to work harder to compensate for the loss of traction. Poor alignment also causes your vehicle's parts to wear unevenly, and as your suspension and steering system absorb potholes and bumps, it does take its toll. In the long run, this will increase your repair bills. Other benefits of an alignment service include better safety, smoother driving, and longer tire life.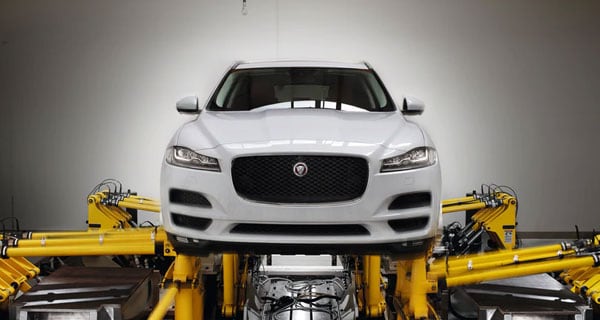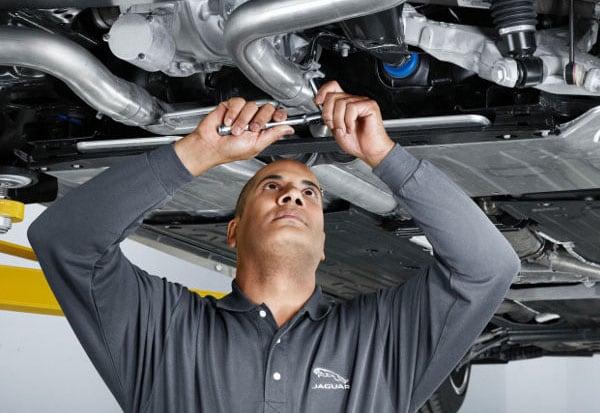 Customer Reviews
Jaguar Southwest Houston
10150 Southwest Fwy, Houston, TX 77074
Serving
Houston

,

Sugar Land

&

Pearland

Jaguar Southwest Houston has a team of certified automotive technicians that are proven to know how to inspect, diagnose, and repair any alignment issues properly. Certification involves mastering a series of vehicle systems and passing rigorous tests. Today's vehicles are precision tuned and require advanced skills to ensure they maintain top performance. Our technicians recertify every several years so they all stay current and can make the best and most efficient repairs, saving you time and money. Repair shops that consist of non-certified technicians run the risk of higher repair bills and mistakes. The complexity of today's vehicles will increase errors and the possibility of additional repairs down the road. Sometimes they use improper repair procedures, incorrectly install parts, and take more extended periods of time to do a correct replacement. Jaguar Southwest Houston aims to do a competent and quick repair without the hassle or worry.
Southwest Houston Alignment Service
If we need to replace any parts, we'll use only quality OEM (Original Equipment Manufacturer) units. OEM parts use the original design and specifications that were initially installed on your vehicle. They are typically manufactured by the same company as well. After installation, they function the same as apart from the factory. However, we don't use non-OEM parts. Companies that manufacture these parts do not use the original design plans or the same materials. They merely copy the part and hope for the best outcome, which may cause the part to fit and work incorrectly, causing your vehicle to have additional time in the shop. Today's cars are finely tuned and require precision replacements. You can trust that Jaguar Southwest Houston will fit the best parts on your vehicle.